Just when we were amazed by the amazing content available in the Disney+ library, it released another list of movies and TV shows that we can look forward to watching in 2020. This list has got something for everyone; more star wars series, more marvel series, some nostalgic series being rebooted, and some originals. So, say goodbye to the usual boredom and get ready for unlimited entertainment. Hits like Coco, Thor: Ragnarok, and Star Wars: The Last Jedi, will be added to Disney Plus library as well.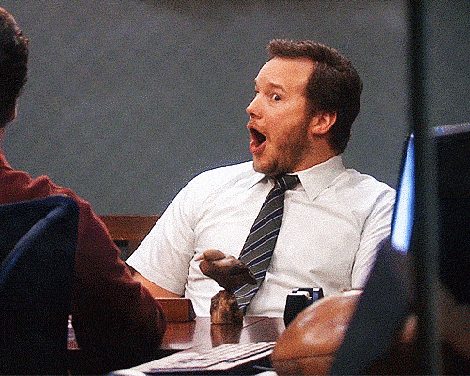 These titles and originals would be joining the already amazing catalog of Disney+, which contains Disney's classic shows, Pixar movies, MCU movies, and Star Wars movies including its massively popular ongoing series, The Mandalorian.


Everything Coming to Disney Plus in 2020
Kenobi (Star Wars Series)
Untitled Diego Luna Series (Star Wars Series)
Star Wars: the Clone Wars
A Hawkeye Series
A Loki Series
Wandavision
Falcon and Winter Soldier
Ms. Marvel
She-hulk
Moon Knight
Timmy Failure: Mistakes Were Made
What if… (Marvel Series)
Lizzie Mcguire Reboot
Phineas and Ferb: Candace Against the Universe
Earthkeepers
Be Our Chef
Cinema Relics: Iconic Art of the Movies
Rogue Trip
Muppets Now
Diary of a Female President
Noelle
Lady and the Tramp
Stargirl
Timmy Failure: Mistakes Were Made
Togo
Lamp Life
Monsters at Work
Home Alone Reboot
Night at the Museum Reboot
Cheaper by the Dozen Reboot
Diary of a Wimpy Kid Reboot
Marvel's 616
Chip'n'Dale
Short Circuit
Into the Unknown: Making Frozen 2
Flora & Ulysses
Love, Simon Series
Dolphin reef
Magic of the Animal Kingdom
(Re)Connect
Shop Class
Ink & Paint
Everything Coming to Disney+ in December 2019
Coming November 27th
The Wonderful World of Disney Presents The Little Mermaid Live!
Coming November 29th
Coco
Coco (en Español)
The Mandalorian (Chapter 4)
High School Musical: The Musical: The Series (Episode 104)
Encore (Episode 104 "Grease")
Marvel's Hero Project (Episode 104)
The Imagineering Story (Part 4)
The World According to Jeff Goldblum (Episode 104 "Denim")
Forky Asks a Question ("What is Time?")
Coming December 1st
Henry Hugglemonster (seasons 1-2)
Miles From Tomorrowland (seasons 1-3)
Sheriff Callie's Wild West (seasons 1-2)
Star vs. The Forces of Evil (seasons 1-4)
The Lion Guard (season 3)
Expedition Amelia
Garfield
Glory Road
The Incredible Dr. Pol (season 15)
The Incredible Dr. Pol: Blue Ribbon Kids
The Incredible Dr. Pol: Jingle Pols
Incredible! The Story of Dr. Pol
Just Like Me! (seasons 1-2)
Marvel Rising: Chasing Ghosts
Marvel Rising: Secret Warriors – Heart of Iron
Coming December 3rd
One Day At Disney (Premiere)
Coming December 5th
Coming December 6th
The Mandalorian (Chapter 5)
High School Musical: The Musical: The Series (Episode 105)
Encore (Episode 105 "Annie Get Your Gun")
Marvel's Hero Project (Episode 105)
The Imagineering Story (Part 5)
The World According to Jeff Goldblum (Episode 105 "BBQ")
Forky Asks a Question ("What is Love?")
Coming December 11th
Alice: Through the Looking Glass
Coming December 13th
The Mandalorian (Chapter 6)
High School Musical: The Musical: The Series (Episode 106)
Encore (Episode 106 "Oklahoma!")
Marvel's Hero Project (Episode 106)
The Imagineering Story (Part 6 "Finale")
The World According to Jeff Goldblum (Episode 106 "Gaming")
Forky Asks a Question ("What is a Computer?")
SparkShorts ("Wind")
Coming December 13th
The Mandalorian (Chapter 6)
High School Musical: The Musical: The Series (Episode 106)
Encore (Episode 106 "Oklahoma!")
Marvel's Hero Project (Episode 106)
The Imagineering Story (Part 6 "Finale")
The World According to Jeff Goldblum (Episode 106 "Gaming")
Forky Asks a Question ("What is a Computer?")
SparkShorts ("Wind")
Coming December 18th
The Mandalorian (Chapter 7)
Coming December 20th
High School Musical: The Musical: The Series (Episode 107)
Encore (Episode 107)
Marvel's Hero Project (Episode 107)
The World According to Jeff Goldblum (Episode 107)
Forky Asks a Question
Coming December 20th
Coming December 26th
Coming December 27th
The Mandalorian (Chapter 8 "Season Finale")
High School Musical: The Musical: The Series (Episode 108)
Encore (Episode 108)
Marvel's Hero Project (Episode 108)
The World According to Jeff Goldblum (Episode 108)
Forky Asks a Question