The following tutorial will show you How to Get Local Channels on Firestick.
Cutting the cord just became a whole lot easier for Firestick and Fire TV Users.
The free Amazon News App is now supporting local channels in over 80 cities across America.
This includes live news from outlets such as ABC, NBC, CBSN, and more.
The latest update brings the total number of accompanied cities to 88.
Prior to this new listing, only 12 cities had access to Live Local News directly from the Firestick home-screen.
If you use an IPTV Service you are likely without any local options.
However, with local options now available in the News App, Firestick and Fire TV users will have full access to live news channels everywhere.
The Amazon News App is a fabulous way to stream local channels on your Firestick or Fire TV.
If you are in one of the following locations, you can easily access Local News directly from the Firestick home-screen.
How To Watch Local Channels on Firestick
These instructions will show you How to use the News app to Stream Local Channels on a Fire TV Stick Lite.
However, these steps will also work for any variation of Fire TV including the Firestick 4k and Fire TV Cube.
1. Find the Amazon News App on your device home screen and click to launch
2. Scroll over and click Local News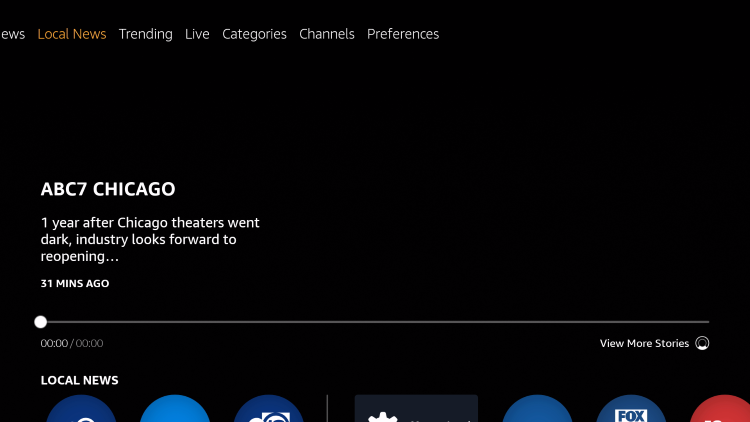 3. Choose Manage Local News under the More Channels Tab
4. Choose your preferred location(s) and click Continue
5. Choose your preferred network options and click Continue again
6. Add any national news channels you'd like as favorites and select Continue
7. Arrange channels in your preferred order and click Done
8. You will now have all your favorite local Channels under the Local News Category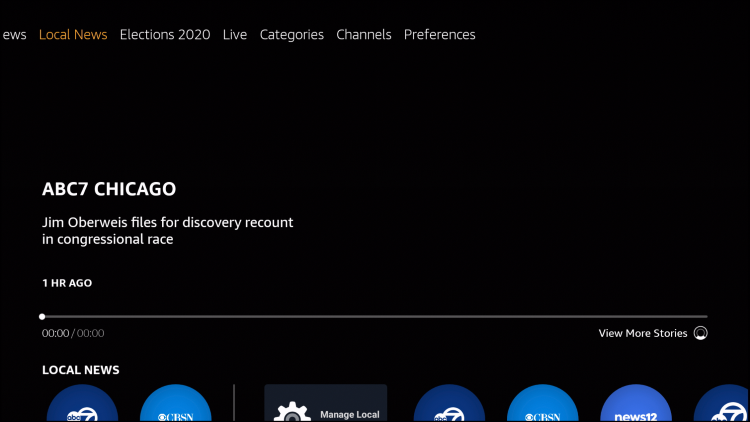 Enjoy!