Top 5 Smartphone apps to protect your security and privacy.
5] DuckDuckGo Privacy Browser App
Forget tracking and AD targeting, the best known alternative search engine doesn't use cookies that could identify users, it also discards users IP addresses from its server logs.
4] ProtonMail - Encrypted Email App
Secure your email with this open source email service that offers end-to-end encryption bonus, you don't need to provide personal information to sign up.
3] Signal Private Messenger App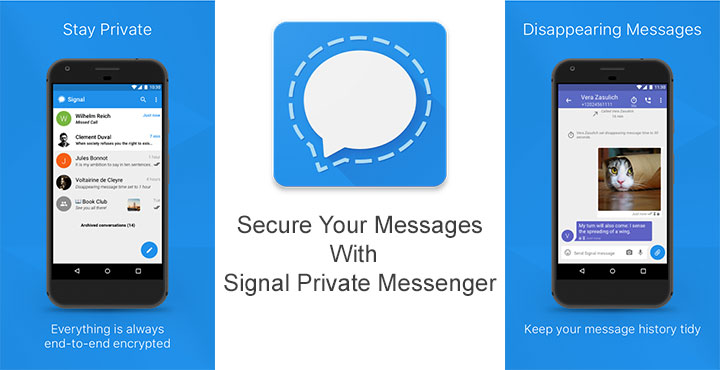 Chat and video call in complete privacy, signals server has no access to your messages, no ads, no data collection, and disappearing messages, you can talk about whatever you want.
2] NordPass Password Manager App
You don'tneed to remember all your passwords, no more writing down or using the same password for everything, use a password manager to encrypt them, so that no one gets access to your apps.
Protect your personal data online, stay Safe from hackers when connecting to public Wi-Fi and don't let your ISP (Internet Sevice Provider) see your online activities, NordVPN stores no logs and uses military-grade encryption to keep you safe online.
After trying out several free and paid VPN services, we recommend you to use NordVPN. It is regarded as the best VPN to safeguard your privacy. While purchasing the
NordVPN
, make sure to select the annual plans rather than selecting the monthly plans. Moreover, you will also get a 81% instant discount on a 3-year plan + 4
month and
NordPass Premium FREE.